D&N SCIENTIFIC NEWS


US Naval Sea Cadets forensics course.




US Naval Sea Cadet Homeland Security detail. The youth of our country learning our core values of courage, honor, and commitment.


In June of 2009, D&N Scientific, assisted by Chicago State University's Dr. Rob Richter and Westminster College's Dr. Helen Boylan and Mallory Lichwa (a recent graduate and student of Dr. Boylan), held a week long forensics course for the Homeland Security module at the US Naval Sea Cadet summer camp. A big thank you to Rob and Mallory for helping to teach spectroscopy and scientific methods to cadets. Also to Helen for judging the cadet's presentations; and to Mettler Toledo, Columbus, Ohio for supplying top-of-the-line XP205 analytical balances for use by the students. Spectrometers were supplied by D&N Scientific and Chicago State University. Dan Willoughby of D&N Scientific also provided his expertise in training the cadets in spectroscopy.

High School age Cadets from OH, MI, PA, and TX were given two simulated scenarios - to identify suspects from an "unexploded pipe bomb" by analyzing materials "found" vs materials comprising the pipe bomb. The second project was simulated identification of a white powder mailed to a government facility.

See our applications page for spectra of the finished product.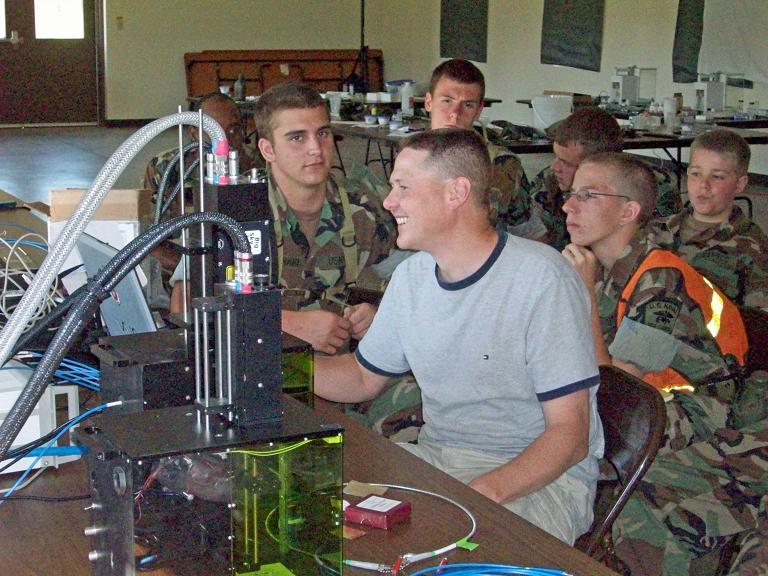 Rob Richter helping students learn scientific technique.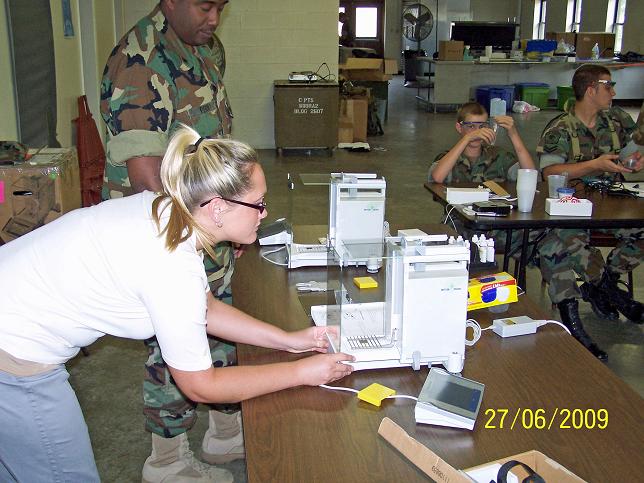 Mallory weighing samples for students on Mettler Toledo XP205 balances.




Dan lending his spectroscopy expertise to the course.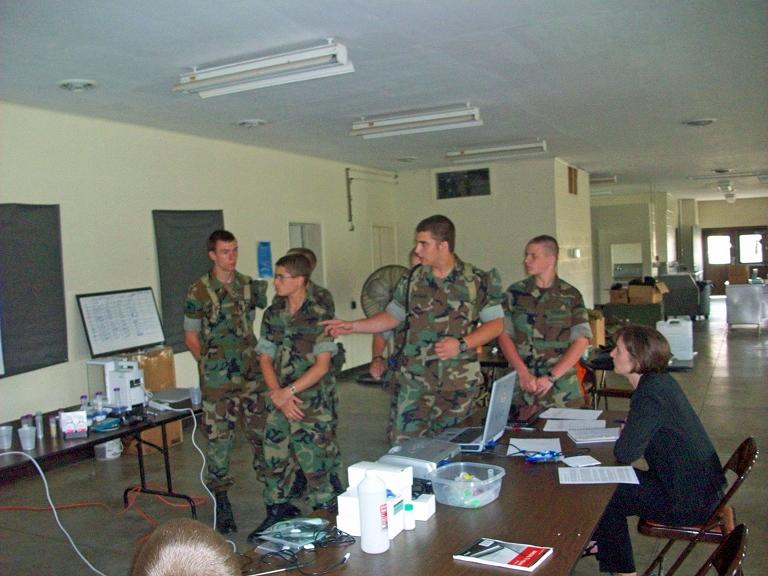 Helen judging the Cadet's presentations at the end of the course.





site design by K. Roberson
www.origamicorgi.com